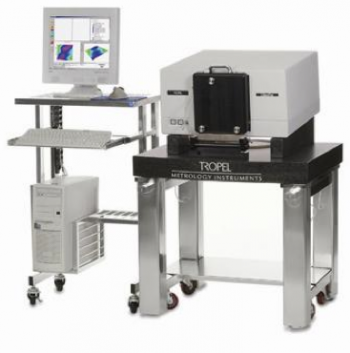 UltraFlat 200
The Corning Tropel Corporation designed the Tropel® UltraFlat 200 Mask System specifically for the photomask industry. It delivers the lowest measurement uncertainty for ever-tightening mask flatness specifications. Shrinking device features require not only flatter wafers, but flatter masks, as small devices require flatness. The UltraFlat system is used to measure flatness of photoblanks and photomasks throughout every stage of manufacturing and use.
Learn more about the
Tropel UltraFlat 200 Mask System
.