FlatMaster MSP Optical Metrology System
Advanced Optical Measurement for flatness, parallelism, and height/depth.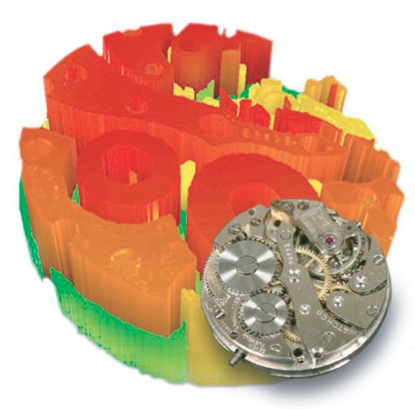 The Tropel® FlatMaster® MSP (Multi Surface Profile) Optical Metrology System is a non-contact, frequency scanning interferometer, capable of measuring precision parts with multiple surfaces. It allows you to measure flatness, parallelism and height/depth on a variety of materials and surface finishes in just seconds, with sub-micron accuracy, providing considerable value to your production needs.
The powerful FlatMaster MSP provides high resolution and accuracy on multiple surfaces over the entire measurement range. It rapidly measures independent of the measured range or number of surfaces with a large dynamic range capability. It is flexible and able to simultaneously measure multiple surfaces, various material types, and a range of surface finishes on just about any type of component.
The FlatMaster MSP is also easy to use. Just place the part and measure it, with little to no fixturing required. The intuitive recipe-driven operation is suitable for production, quality control, or development environments. Using the system will improve product quality and manufacturing yield. Moreover it reduces costs and time-to-market, while increasing process understanding and customer satisfaction.
Browse our Catalog to see more of our FlatMaster MSP MultiSurface Profile metrology instruments.